How To Start Affiliate Marketing With No Money
Ah, the Eternal Question–how to do something with no money…been there, done that, many times, so I feel your pain, or at least your curiosity.  I am here to help.  I am going to show you how to do just that.  Before you go on, you are invited to visit my About Joe page on this website and my Profile in Wealthy Affiliate.  Also, this is not a "get-rich-quick" scheme…you will get out of it what you put into it.  I would also like call your attention to the Affiliate Disclosure statement to the right…more on that later.
How To Start Affiliate Marketing With No Money
Simple, really…but you're skeptical, and so you should be, with so many scams on the internet today.  Therefore, I will go in-depth to show you how Wealthy Affiliate can get you started in Affiliate Marketing with no money.
It starts with Wealthy Affiliate's free Starter Membership.  Yes, FREE, NO CREDIT CARD REQUIRED.  You may remain a Starter member for as long as you like, with no financial commitment. 
I am letting you know right up front that yes, you do have the option to upgrade to the Premium Level , for $49 per month.  You will probably want to take advantage of it, but IT IS NOT MANDATORY, and you don't have to give up your Starter Membership if you don't want to upgrade.
Free Affiliate marketing Tools
Now you might be wondering "OK, what do I get for FREE?  I've heard "there's no free lunch".  You're right–neither Wealthy Affiliate nor I are promising you lunch.  But you do get:
2 free websites hosted on WA's SiteRubix platform.

Can read Blogs and Follow other members

Certification Course, level 1

Bootcamp Course, level 1

The first 2 classrooms

Live Chat for the first week

Site Manger–gives access to your website and Site Health

Site Builder–to build your website

Site Domains–to find, register and manage your domains

Site Content–writing platform

Create and edit your WA Profile

Use the search bar

Change account settings

Ability to be an Affiliate for WA
So, as you can see, there is quite a lot for free.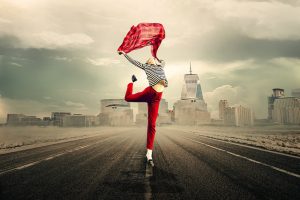 There are limitations, however, because, well, it is free.  I mentioned earlier that you would probably want to take advantage of the upgrade option to the Premium Level.  Now you are probably thinking "Aha!!! Here's the catch!!!".  Well, I guess it is a catch–and what a catch it is.  See below:
What a Starter Gets and What A Premium Gets
Now you see why I mentioned you might, at some point, decide to elevate your membership to the Premium level…I elevated my membership to Premium at the end of my first week here, and have never regretted it.
The biggest benefit of the Starter Membership, however, in my opinion, isn't listed above.  To me, it is the ability to learn all that Wealthy Affiliate has to offer, FOR FREE, no cash outlay, no time commitment, no credit card, no automatic billing that kicks in later.  YOU decide if what I have shown you is of value to you.
Now for the dangling carrot.  I'm not being very subtle, am I?  That's because I want you to know you can depend on what I show you.  OK, here is that carrot–what you get at the Premium Level:
Premium Level membership At WA
To begin with, the $49 monthly fee is one of the industry's lowest.  One benefit is that once you are a Premium Member, you have the opportunity to choose the Yearly option for an annual payment of $359, which is equal to a monthly of less than $30.  Again, not mandatory, just an option.
Your website capability explodes!!!  You can have 25 free sites hosted on Wealthy Affiliate's Siterubix.com platform, AND 25 sites hosted on your own purchased domains.  I have one site hosted on Siterubix.com, and two hosted on domains that I purchased (through Wealthy Affiliate) for $13.99 annually (one of these is the site that you are on now).
Other items include:
Training–Owner Kyle provides videos and posts, Jay presents weekly live webinars (WAbinars)

Site Support provides assistance 24 hours a day, 365 days a year

Platforms for feedback and comments from the WA community on your website

All course phases and lessons to the Certification and Bootcamp courses

Private messaging with other members and the owners, Kyle and Carson

Website security

Mentoring by the Wealthy Affiliate Community
Another advantage is that as an Affiliate of WA at the premium level, your commissions are increased over the Starter Member level.  Here is where I go into more detail on that Disclosure Statement that I mentioned above…when someone joins through my website, I receive a commission from WA.  AHA, you think, there's the catch!!!  Well, not really. 
You see, I only receive a commission for as long as that someone remains a member.  It would not do me much good to attract members if I wasn't confidant that Wealthy Affiliate was the real deal and offers all the tools and training to make them successful.
Conclusion
For further reference, you can see my post How Can I Make Extra Income Online? – A Review Of The Wealthy Affiliate Process.  I have attempted to provide you with the information that you need to make an informed decision about Affiliate Marketing, and hope you will now be able to do that. 
If you decide to join me and thousands of my best friends here at Wealthy Affiliate, I am prepared and authorized to offer you a BONUS when you join, FOR FREE!!!  If you have any questions or comments, please leave them below, and I will get back to you as soon as I can.
Ready to begin to set yourself up for your future? CLICK HERE!!!
Best wishes,
Joe